Description
This Multi-Angle Measuring Ruler is made of 5mm premium aluminum alloy, won't break from bending or rusting, more durable, and sturdier than the plastic one. Multilateral Measuring Locator easily occupies and duplicate complex shapes on the specific position. This Aluminum Alloy Angle Measuring Ruler is Suitable for all kinds of work like woodworking, flooring, tiles, mounting glass, etc. The Measurement Tool is an ideal angle measuring instrument for laying wood and tiles. Angle Template Tool Use the sliding ruler to quickly measure the angle and size, lock it, then attach the ruler to the material you need to cut, quickly draw the size, and cut it, saving you time and improving your work and productivity.


The Universal Layout Tool is handy for creating bull eyes, arches, plumb cuts, and any projects that you can think of, works great on carpentry, brick, tile, wood, glass, stone, laminate, construction & engineering projects, and much more! Black Aluminum Adjustable Angle Ruler is a perfect Template Tool for Carpentry, Bricklayer, Craftsmen, Handymen, DIY-ers. This Foldable Angle Ruler easily folded and carried to your next project, helps speed up the process of making those funky cuts.

2-In-1 Measuring Tool and tile positioning hole opener. Our Universal Angle Ruler has a six-piece ruler and six metal knobs that fold freely. Simply adjust them to precisely create the shape you want, make your measuring objects quick and easy. Lock the Angle Ruler in shapes, patterns, and templates to copy the imprint and draw the perfect Angle Multi-Tools are an essential tool for any professional or handyman. Accurate angle measurements are possible.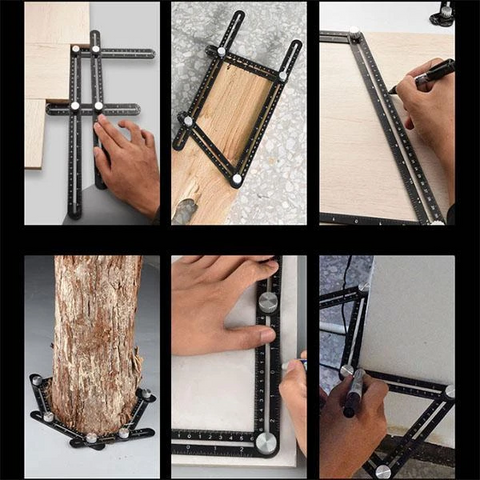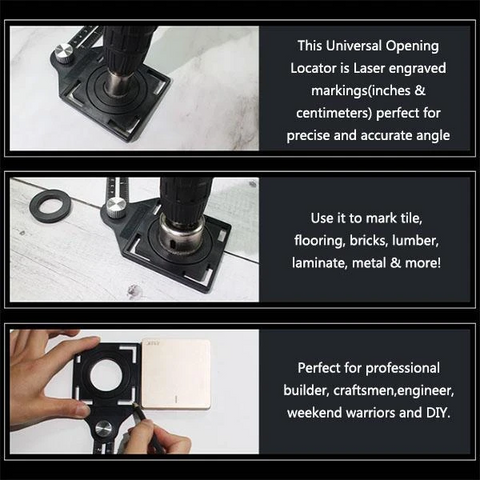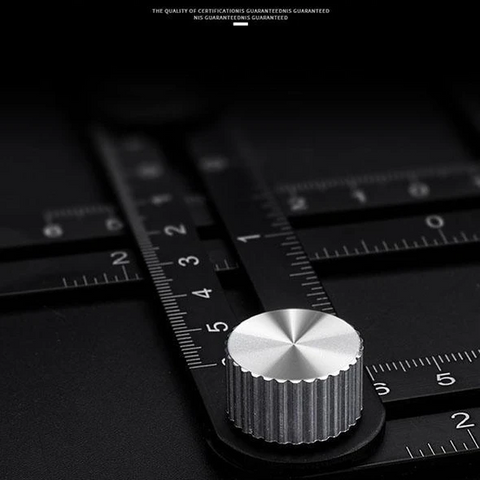 Payment & Security
Payment methods
Your payment information is processed securely. We do not store credit card details nor have access to your credit card information.
---
Security